Review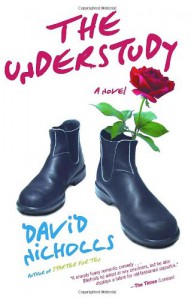 Although Stephen is older than Brian, the main char­ac­ter in Nicholls' pre­vi­ous book Starter for ten, the theme is the same: not really know­ing your­self and what you want out of life, then going through a rough and decid­ing time and com­ing out a bet­ter per­son.
And that is pre­cisely what I didn't like about the book: a typ­i­cal com­ing of age novel shouldn't be about a man in his thir­ties. You know how it is — the intox­i­cat­ing aphro­disiac that is fail­ure.' 'It's not fail­ure. It's post­poned suc­cess. We're just late devel­op­ers, you and me. Well, that may be, but still, a man that just went with his life as it came with no ques­tions about this world and him­self I can believe when he is just out on his own (like Brian), with Stephen I had a hard time not to declare him a loser and lost case.
That said, it was a fun read, lots of humor and weird situations.